Welcome to Streamline Measurement
Streamline Measurement specialises in the provision and support of products for the environmental monitoring and industrial measurement markets. Products and systems range from acquisition devices, to standalone and IP (Ethernet, cellular and satellite) connected data loggers, through to web based logging and analysis tools. The extensive range of products is most typically available ex-stock to ensure a fast turnaround on orders.
Established for over 10 years, we pride ourselves on our friendly, helpful approach along with our desire to provide reliable cost effective solutions. Customers receive first class pre and post sales support through either ourselves or our skilled partners. We also offer site inspections, installation services, data collection and also a repair and calibration facility for the majority of the products we sell.
The need to measure and monitor is not unique to a single industry and for this reason, Streamline Measurement have supplied products and services to a great number of industries including; Environmental, Industrial, Agricultural, Mining, Oil and Gas and Utilities. Examples of how are products have been used within these industries can be found on our Applications page.
If you have a requirement for any type of remote monitoring then please don't hesitate to contact us for a friendly chat and to take advantage of the collective experience of Streamline Measurement and it's partners.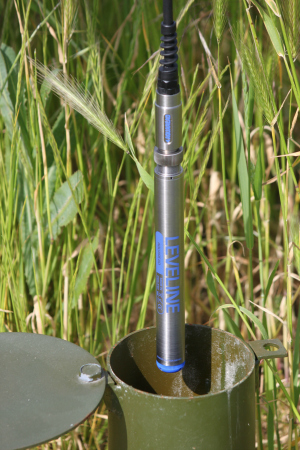 Leveline - Titanium Water Level & Temperature Logger
A Quality product at a fantastic price. Contact us today to get an unbeleivable quote on this titanium water level and temperature recording, specifically designed for long term water level logging.